Police Memorial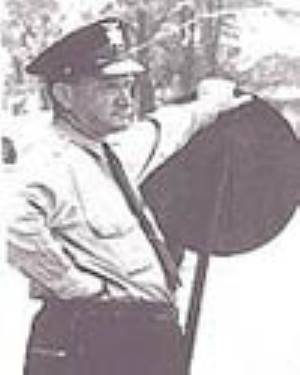 PATROLMAN FLEET MARTIN UNDERWOOD
End of Watch Monday, February 12, 1940
Patrolman Fleet Underwood succumbed to injuries sustained the previous night when he was attacked by a mob.

He and his partner had responded to a disturbance at the Greasy Spoon Cafe. While placing an intoxicated suspect under arrest the crowd surrounded the officers and attacked them. Patrolman Underwood was struck in the back of the head with a blunt object. His partner recovered from minor injuries. Three days after the incident the cafe burned to the ground.

Three men were arrested and charged with murder. Two were convicted of manslaughter and sentenced to 8 to 12 years in prison. Both were paroled in 1943.

Patrolman Underwood had served with the Dunn Police Department for five years. He was survived by his three children.